We have recently received news of Mazurek who was here at Pond House between 1997 - 2000.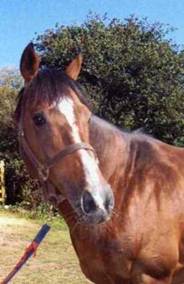 Mazurek
He ran 5 times on the flat for Mr Pipe and won twice, once at Brighton and again at Sailsbury. He was also 4th in The Bessborough at Royal Ascot.
Now retired from racing he has recently joined the team at Edge-Hill Stud in Cornwall and his new owner is looking forward to her first stud season with 'Max'.