During Carlovent's time at Pond House he was a wonderful servant for his sporting and loving owners, the Batterham Family. He had a total of 53 runs during his six-year career and he won on no less than 14 occasions. He won at ten different racecourses in his native France and Great Britain including winning twice at Aintree at the Grand National meetings in 2001 and 2003. As a three year old he ran up a sequence of three wins at Chepstow over distances up to 2m4f. This included winning the Free Handicap Hurdle, which shows the beginning of 'proper' jump racing. As he advanced in years he was stepped up in distance and he was running against good stayers, which included Baracouda and Deano's Beeno. Although he had his own style of jumping he did win four races over fences as well as the ten over hurdles!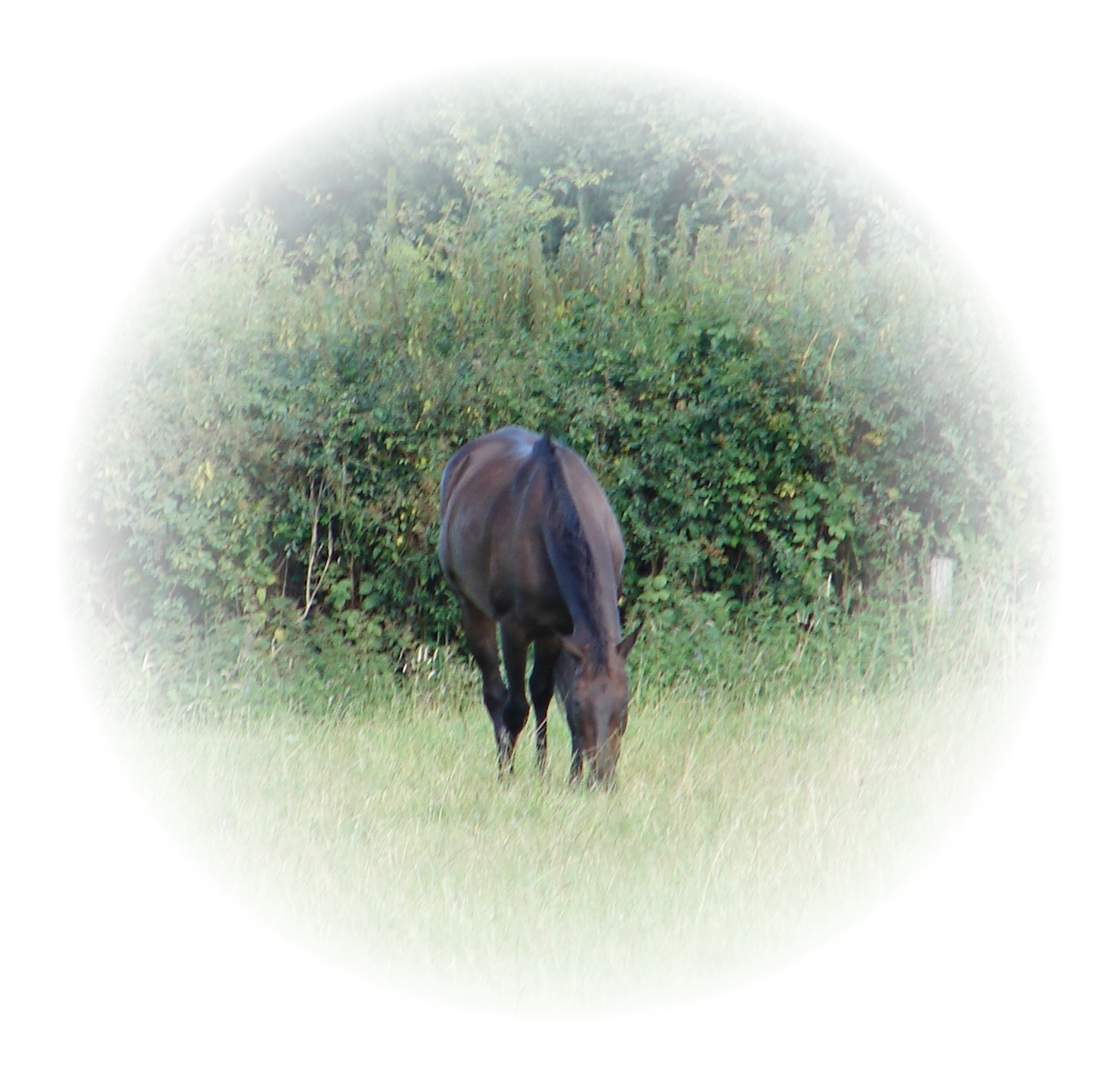 Carlovent
Carlovent now lives about five miles from the yard with Katie who used to be one of the secretaries at Pond House. He has become inseparable from his companion, Murphy and they are like double trouble - where you find one, you find the other! During the winter months when he is used to being in full work he must think that he is on a permanent holiday as time only allows for him to be ridden once a week, but he is ridden most evenings in the summer. He has competed in a local fun ride over 12 miles where he was awarded his first rosette. Carlovent was not the only retired racehorse on this ride as he met up with Kendal Cavalier who ran in the 1999 and 2000 Grand Nationals!

Carlovent, now known as Dewberry, has settled into his new life very well although he is a bit mischievous - he loves to squeal and to play in the field. He is thought of as one of the family and is thoroughly spoilt!