Thursday, 21 April 2011 07:06
Written by James C Smith
Where has all the common sense gone?  Darryl Holland failed to weigh-in after finishing fourth at Southwell yesterday afternoon and was consequently handed a four day ban which rules him out of the Chester Cup meeting next month.  Fair enough I hear you say, but dig a little deeper and you will realise that with only nine runners, it wouldn't affect betting on the race, and furthermore there was no prizemoney for the fourth horse - so where is the problem?  Surely a slap on the wrist would have sufficed rather than putting him on the sidelines for four days - the world has gone mad!
*****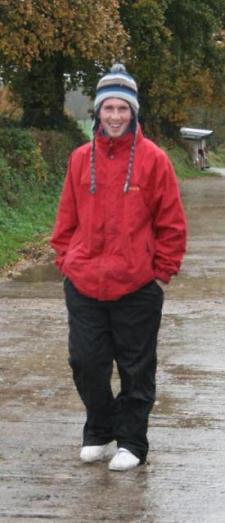 Johnny "The Hat" Farrelly has been nominated for an award at tonight's Lesters awards.  Johnny is in contention for the conditional jockeys award and goes up against Rhys Flint, Campbell Gillies and Harry Skelton - I would pay good money just to be there to hear Johnny's speach if he were to win it!  I wonder if he has a special hat put back just for the occasion?!  Unsurprisingly A P McCoy is up for three awards - he has just recently moved to a bigger house and I understand that was because he didn't have enough room for all his awards and trophies!
*****
I had better wish Her Majesty The Queen a happy birthday.  Our monarch is 85 years young...maybe I shouldn't have mentioned her age - it could be off to the Tower for me!  If this blog isn't updated tomorrow, you probably know what has happened!
*****
What an entertaining football match between Spurs and Arsenal last night culminating in a 3-3 draw.  Personally I think they should have an extra official sat next to Gunners manager Arsene Wenger for the entire evening - that way it would save him standing up all night moaning at the officials on the touch line!  I reckon he would be a great candidate for the television series Grumpy Old Men!
*****
Win a Ladies' Night Package for Two on Ladies' Night at Exeter Racecourse featuring Tony Hadley Live after Racing on Tuesday, May 3
Tony Hadley, widely regarded as one of the finest vocal talents in pop history, is set to perform at Exeter Racecourse on May 3 at its most glamorous evening of the year and we have two Ladies' Night Packages to give away for this fantastic night out.
The prize for two includes premier tickets, a one course meal in the Denman Room and a glass of wine or drink of choice, a racecard and a betting voucher.
Tony Hadley's performance coincides with an evening of fashion, racing and champagne. As well as six exciting races and music, there are £1,000's worth of prizes to win for the best dressed ladies including a romantic night for two, including dinner, breakfast and a bottle of champagne at Combe House, Gittisham, stunning jewellery from Siler and Sand and gifts from Leonard Coombe Master Saddlers and Country Life at Newton Abbot.
The evening is also the chance to mingle with the crowds, make new friends and relax in the racecourse's gorgeous surroundings.
Tickets for the race night and concert are priced at £20 (Premier), £15 (Grandstand and Paddock) and £5 (children aged 17 and under) and are available now by contacting the ticket hotline on 0844 5793005 or by visiting www.exeter-racecourse.co.uk.
To enter our competition please answer the following question and email it to This email address is being protected from spambots. You need JavaScript enabled to view it. or send it on a postcard by April 23 to David Pipe Ladies' Night Compeition, Exeter Racecourse, Kennford, Exeter EX6 7XS.
Which band was Tony Hadley in?
Don't forget to include you name, address and contact details.