Horses for Sale
NH Fixtures & Sales Dates
Friday, 13 October 2017 07:32
Written by Chester Barnes
I hope a few of you had a look at our website yesterday - you will have noticed that I said our winner Bambi du Noyer (pictured above) had place claims...well, he far exceeded those expectations with an 11 length success at Exeter yesterday at the rewarding odds of 10/1.  The blinkers certainly seemed to help wake him up, while conditional jockey Michael Heard gave him an excellent ride.  If he can repeat that sort of form he could well follow-up.
As I have already mentioned, there was a host of non-runners at Worcester yesterday owing to the very quick ground.  Personally, I think that there should be compensation paid to the owners who took their horses to the races only to find that the ground was a lot faster than expected.  There must have been some heatwave prior to racing as the ground was officially altered to good/firm after the 1.50pm race.  My man at the track there yesterday tells me that it was always faster than good.
It was like stepping back in time at Pond House yesterday when I dropped in.  There in the office were former stable jockeys Paul Leach and Peter Scudamore.  Paul is riding in a charity race at Chepstow tomorrow (you can support him by visiting his Just Giving page in aid of the Bob Champion Cancer Trust), while Peter is doing a bit of show jumping - they must both be mad!  It was great to catch up and share some fantastic memories.
*****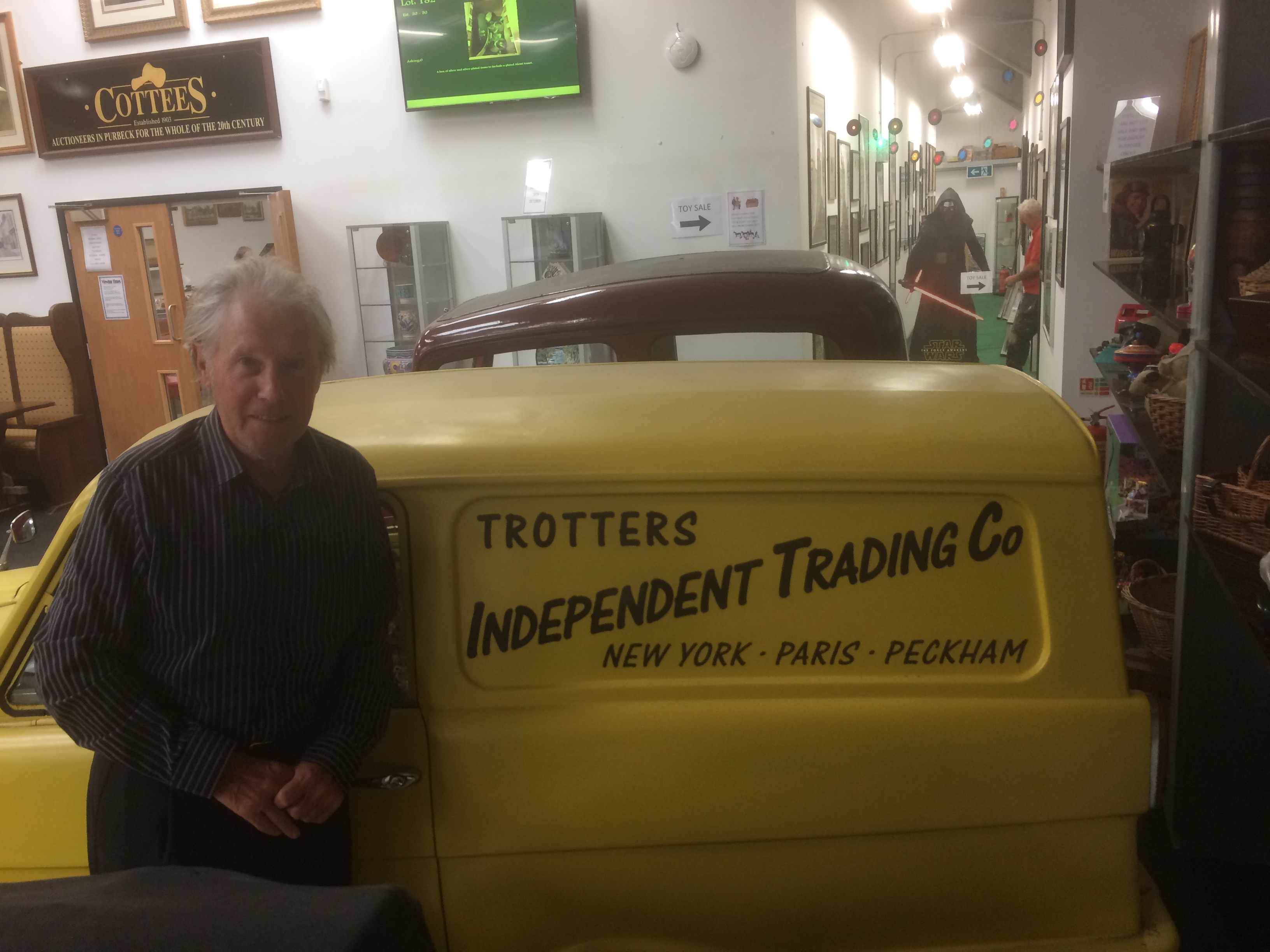 As you can see from the picture, Martin gave me a new company car yesterday...he said he couldn't afford the other wheel!  We dropped in for a quick visit to our stable sponsors W&S Waste Management in Poole yesterday and it was fascinating to see what they do (and what people no longer have a use for!).  We were on our way through to attend Clara Greenslade's funeral at Crematorium in Poole.  Clara had been a friend of the stable for many years and was a member of the Pipe/Scudamore Racing Club.  She used to bring fresh fish to the races for Martin from her famous fishmonger's and you may very well have seen her a couple of years ago on the fascinating programme called Harbour Lives with Ben Fogle on ITV which focussed very heavily on Clara and her husband Ken and how they ran their business.  Clara really put Ben through his paces and showed what a wonderful character she was.  She we will be missed enormously.
*****
Looking to the football and Birmingham play Cardiff tonight.  Birmingham are going through such a bad spell that they cannot be backed with any confidence and Cardiff are the call at 7/5.
My nephew just gave me a call to tell me that he got over 100% in 17 of his GCSE's.  The only one he failed was maths!  Keep smiling...