Friday, 14 January 2011 08:03
Written by Chester Barnes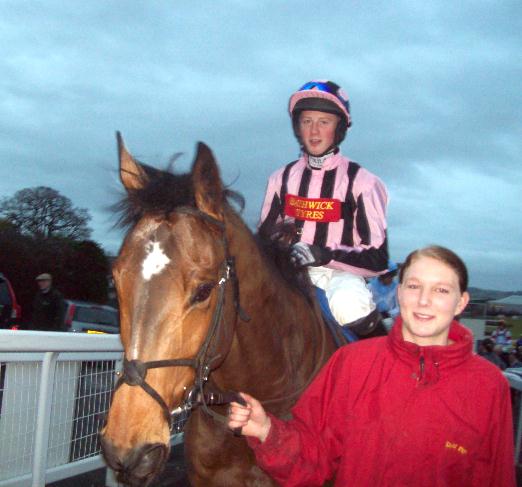 Arrayan follows-up at Hereford under Conor O'Farrell
The ground was absolutely bottomless at Hereford yesterday afternoon, in fact it was probably the worst that I have seen all season so far.  You could tell by the race times and the wide margins of victory that the ground was really testing, nevertheless the stable enjoyed a nice winner when Arrayan followed-up Sunday's Wincanton victory with a 17 length success in the closing handicap hurdle.  It was a good performance under 12-4, less Conor O'Farrell's 5lbs claim - our Irish conditional looks to be very tidy and will surely be riding plenty more winners in this country.
*****
Following the banning of two trainers over the running of a horse called Sabre Light at Lingfield I decided to see for myself what the race was like.  I must say that the jockey did not seem to make an awful lot of effort and it is not good for racing if most of the betting shop punters think that our sport is crooked.  In most cases this is simply not the case - there will always be people who talk through their pockets and conspiracy theorists, but I reckon that 99.9% of horses run on their merits.  The trouble is the figure needs to be 100% to restore the faith of those people that follow racing.
*****
I see that Ralph Beckett says that lots of people pronounce his name incorrectly...you would think that people could pronounce Beckett wouldn't you?!  Of course I am only kidding, it's his first name that people (myself included) have trouble with.  When he used to work in the yard I used all the permutations from Ralph, Rolfe and Raith and plenty of others in between and he always used to pick me up on it - in the end I would get it wrong on purpose just to wind him up.  Ralph's a good trainer - even if he does have a strange name!