Monday, 18 October 2010 11:04
Written by David Pipe
Woodlark Island has done us all proud and is now the winner of four races from fourteen starts and has finished in the frame on a further eight occasions since we purchased him from the Newmarket Horses In Training Sales last year. Speaking of which, the Sales take place again next week and if you are interested in purchasing a horse, we have a proven track record of finding the suitable horse for all budgets. To discuss any potential purchases, please feel free to contact me on 01884 840715 or drop me a line at This email address is being protected from spambots. You need JavaScript enabled to view it. .
*****
I always like to make mention of the ex-Pond House inmates, and I was saddened to hear of the death of top-class hurdler Valfinet at the age of 23. Owned by Frank and Alison Farrant (who have had numerous horses at Pond House through the years including Northumberland Plate winner Tamarpour and Cesarewitch winner Heros Fatal), Valfinet was a fantastic horse who won no fewer than sixteen of his thirty-three races including two Kingwell Hurdles for champion jockeys Peter Scudamore and Richard Dunwoody and an Elite Hurdle at Wincanton, as well as the Whitbread handicap hurdle at Cheltenham and a William Hill handicap hurdle at Sandown in the hands of Jonothan Lower. It had frequently been said, that if the Champion Hurdle had been held around Wincanton he would have won!
He had been enjoying his well earned retirement near Goodwood along with another of Frank and Alison's old horses, Royal Shoe (who was the dam of their Princess Moodyshoe, Keen Dancer, Our Dad Bob and Samjamalifran). He will be sadly missed.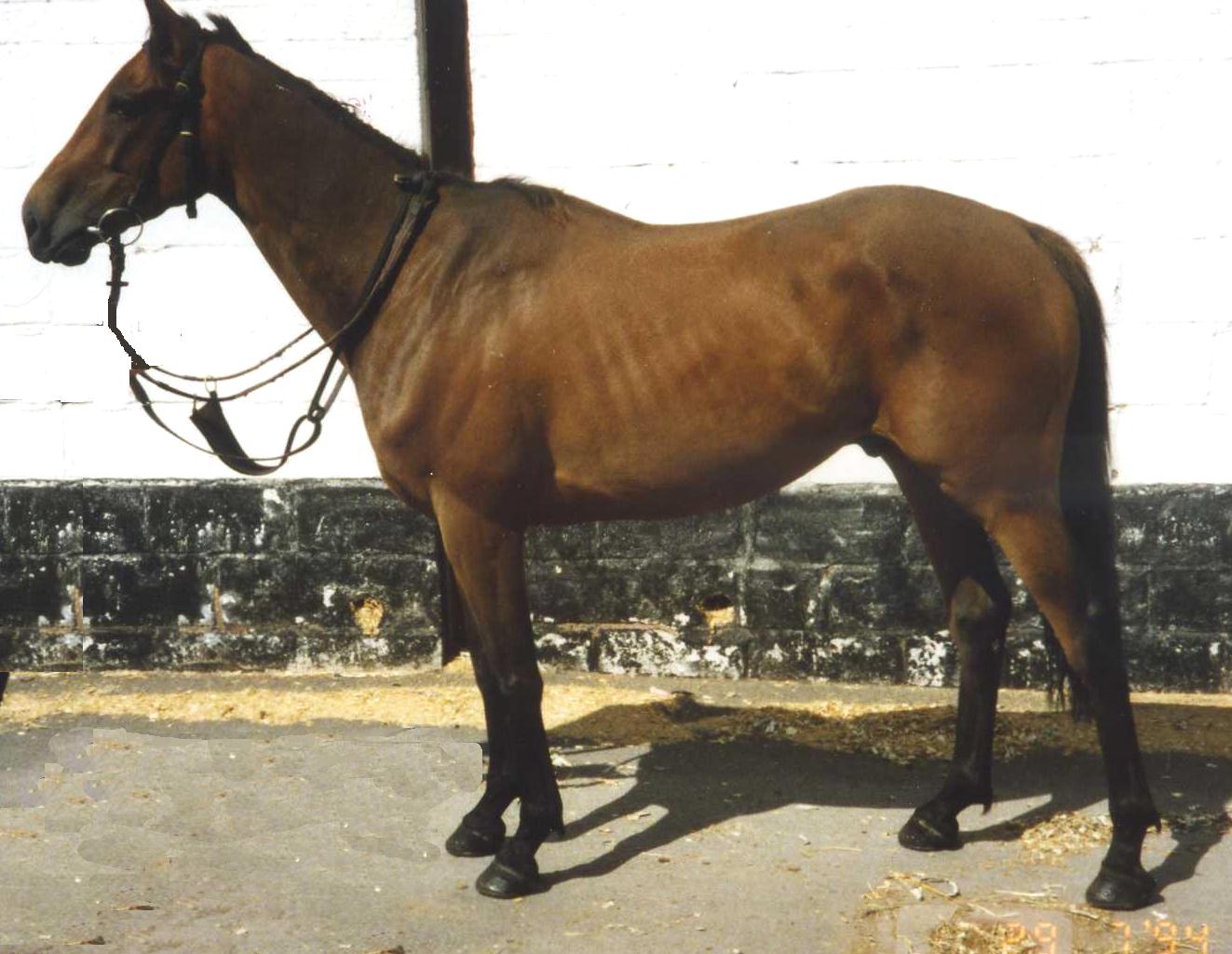 I am pleased to report that another retired Pond House star, Allegation is in rude health. "Munchkin" as he is affectionately known was a real stable stalwart when here, winning on no fewer than ten occasions for the Martin Pipe Racing Club, and coming within a short head of Cheltenham Festival success in the Coral Cup behind stablemate Big Strand. He is now 20 years old and lives with Donna Cornforth-Smith, who was his lass during his time at the yard. It is great to hear that these grand old horses are still doing well and being so well cared for in their old age.
*****
With the weather still remarkably mild and dry for mid-October, we find ourselves in the unusual position of still running our summer jumpers. Indeed, we will continue to be a little quieter on the runners front until we have some further rain.