NH Fixtures & Sales Dates
A Memorable Weekend!
What an exciting weekend of racing from Cheltenham! Once again the stable enjoyed a great deal of success at the Paddy Power fixture with the three day meeting yielding three winners for the Pond House team. Much as I enjoy the meeting, I must confess to a small amount of relief that it is all over for another year – with the stable enjoying such a rich history of success at Cheltenham's November meeting down the years, there is inevitably a greater degree of expectation and therefore pressure that goes along with it.  Read more..
Sunday, 23 November 2014 00:52
Written by Chester Barnes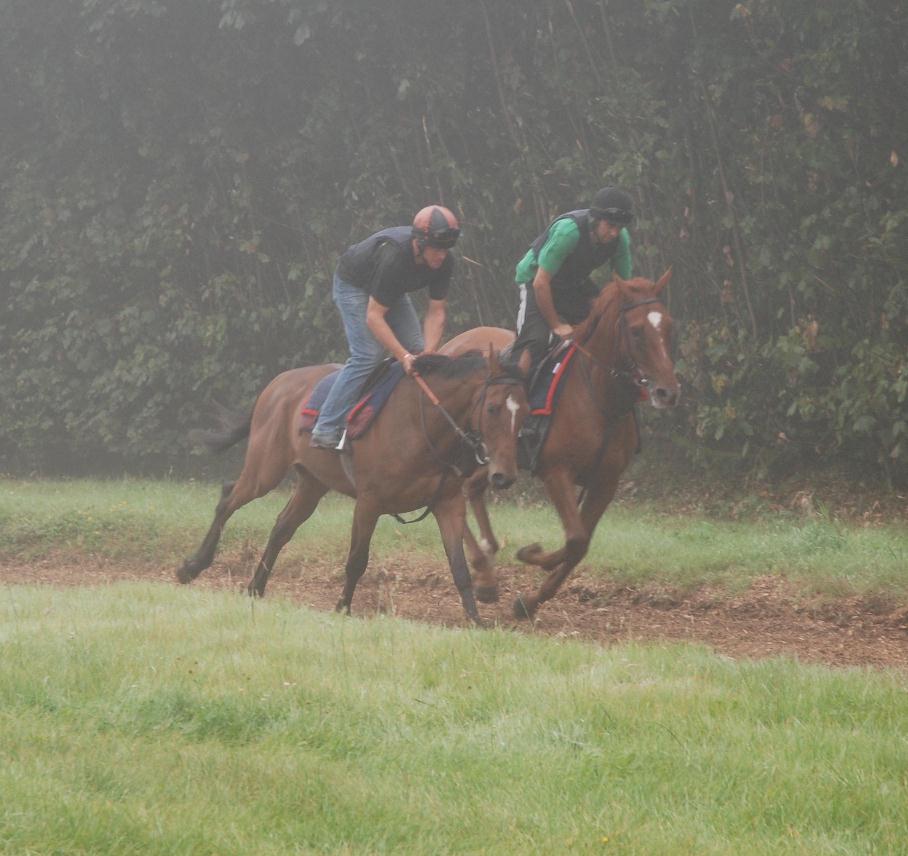 Obistar (near side) on the Gallops
Today we have two jumps cards at Exeter and Towcester.  They are both stiff tracks and with the going very testing if you are having a bet then make sure your selections stay!  David runs Obistar in the 1.35pm race at Exeter, the only runner of the day.  He was second last time out at Carlisle.  He is stepping up in trip today but should handle the ground and run okay with Tom Scu on board.  Our yard sponsors, Bathwick Tyres sponsor all seven races at Exeter this afternoon.  What would these tracks do without them?  They sponsor a lot of races throughout the west country, flat and jumps so I hope you buy your tyres from them?!  Tell them Chester sent you!! Sounds like that Darren Clarke golf advert!