NH Fixtures & Sales Dates
Friday, 14 June 2019 07:24
Written by Chester Barnes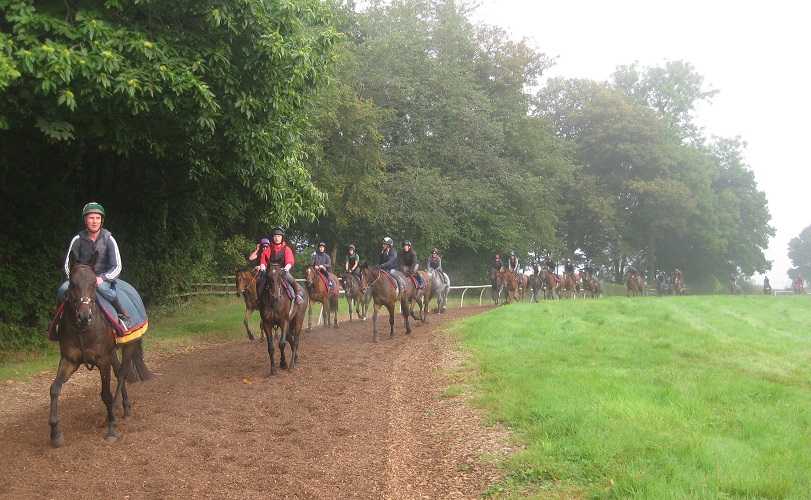 There are further casualties of the weather today as Chepstow and Newton Abbot are abandoned due to waterlogging, whilst Worcester have already taken the decision to cancel their meeting ahead of tomorrow's fixture...there are probably people rowing down the home straight!  Anyway, that leaves us with action from York, Sandown and Goodwood on the flat and Aintree over the sticks.  It looks as though stable jockeys Tom Scudamore and David Noonan will be taking the day off.
Jockey Aaron Jones changed his boots and breeches after weighing out and weighed back in 2lbs overweight.  He was handed a one day suspension and fined £600...that is certainly an expensive set of racing gear.
I was a little surprised to see the course officials at Yarmouth yesterday change the official going at the track from heavy to soft after the first race.  Every subsequent race was slower which doesn't exactly suggest that the ground was getting any quicker.  The jockeys were having to ride their horses from some way out and it was very hard work.  I can see more of the same today.
Royal Ascot gets underway next Tuesday and if it is dry between now and then (some hope!) then the ground could be good by the first day of the fixture.  David will have a runner at the Royal meeting as Percy Street is an intended runner in the Ascot Stakes - a race the stable has won six times in the past.
*****
It looked cold at Pebble Beach for the first day of the US Open yesterday.  Most of the players had jumpers on and the sky was very grey.  Rory McIlroy looked to be in good form, shooting a three under par round of 68, his best in the first round of the competition for some time.  Justin Rose leads after the first round on -6.
Let's hope the rain holds off for the England versus West Indies cricket world cup game today.  It should be a good game although I am not sure I would want to be backing England at 1/3.  It starts on Sky at 10.30am.
*****
I'm a workaholic but I have been in recovery for years!  Keep smiling...