NH Fixtures & Sales Dates
Tuesday, 29 May 2012 06:56 Written by Chester Barnes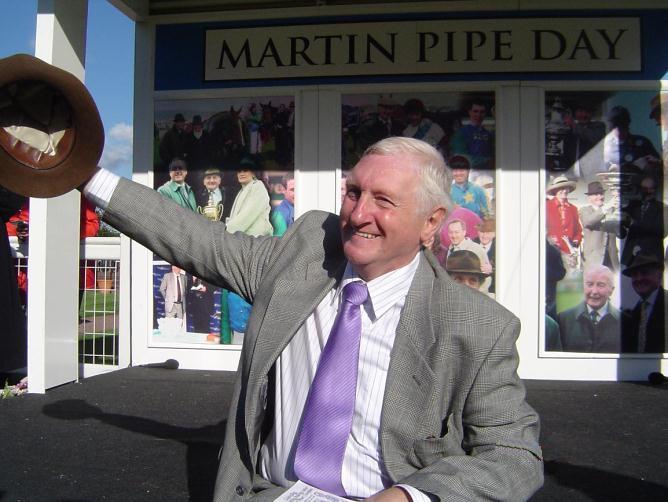 I had better start off with the most important news of the day...it is Martin's birthday! The old man is 67 and luckily I will never be as old as him! If any of the staff need a wage rise, today's the day to see the boss!
We have a couple of runners up at Hexham this evening and the box will be leaving nice and early to get them there in good time. David doesn't tend to have many runners at the Northern track and I certainly won't mention who managed to get beaten on a 1/3 chance at the track during his riding career! We run Hereford winner Shoegazer and Spirit Of Barbados, who dons first time blinkers this evening. Stable jockey Tom Scudamore is aboard both of our runners.
In addition to the jumps meeting at Hexham, there is a National Hunt fixture at Huntingdon as well as three meetings on the level at Ripon, Chepstow and Lingfield. There is an interesting claimer at Lingfield in which trainer Conor Dore is represented by five of the runners - just think that if someone claimed all five of his horses, he would lose a third of his string! He says that the reason he is running so many is that there are not enough races for horses rated 70 or below - I have to be honest, with so much all-weather action on, I would have thought there was an abundance of races for horses of limited ability.
*****
Luckily for Zach Johnson, he was three shots clear in teh Crowne Plaza golf tournament in America. He had to move his ball on the last green and forgot to replace it back in the same spot and received a two shot penalty - that error could have proved very costly.
While I am on the subject of golf, I see that Luke Donald is only a 9/2 chance to win his first major championship this year - he's a very good golfer but does he hit the ball far enough?
*****
I see that Italy are as short as 1/50 to beat Luxembourg in tonight's football International. If you were to shop around you could get a bit of 1/14 - I wonder how many professional punters will be buying money courtesy of the Italians?