NH Fixtures & Sales Dates
Wednesday, 25 April 2012 07:00 Written by Chester Barnes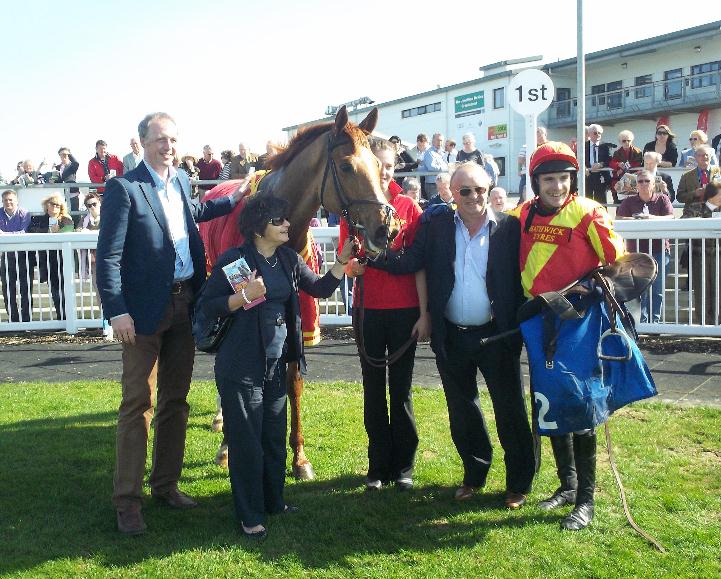 Weekend Millionair
Weather permitting, David has runners in Wales, Ireland and France today. Just keep an eye out ont he weather however as they are holding a 9.30am inspection at Hereford this morning to see if racing can go ahead. It certainly has rained a lot overnight, indeed we have had 25mm of rain at Pond House and everywhere is looking fairly soggy at the moment although it has eased off slighty as I am writing this! David has one runner at Hereford if racing goes ahead. Diamonds Return is looking to follow up his win at Wincanton on Sunday and Conor O'Farrell is once again in the saddle, riding for his father Seamus. Our young conditional Tom Bellamy has travelled over to Punchestown this morning and he is having his first ride over there on our runner in the 3.40pm race, Weekend Millionair. It will be a good experience for our young pilot and he was not without a chance as our gelding was an impressive winner at Ffos Las last time out. This is a fiercely competitive 28 runner handicap hurdle however so we will just have to see how he gets on.
David also has two runners in France this afternoon. Big Occasion runs in the 2.35pm (French time) race and Taratata Sivola 3.05pm. Both horses will love the testing conditions at Auteuil and Tom Scu has travelled over to ride them. This will be Tom's first rides in France and I am sure riding will enjoy riding at the French track. They are both in very competive races but have each way chances and there is some nice prize money on offer. Mr and Mrs Pipe have travelled over to Paris to represent David and I am sure a good time will be had by all whatever the outcome! I will let you know how they all get on back here tomorrow.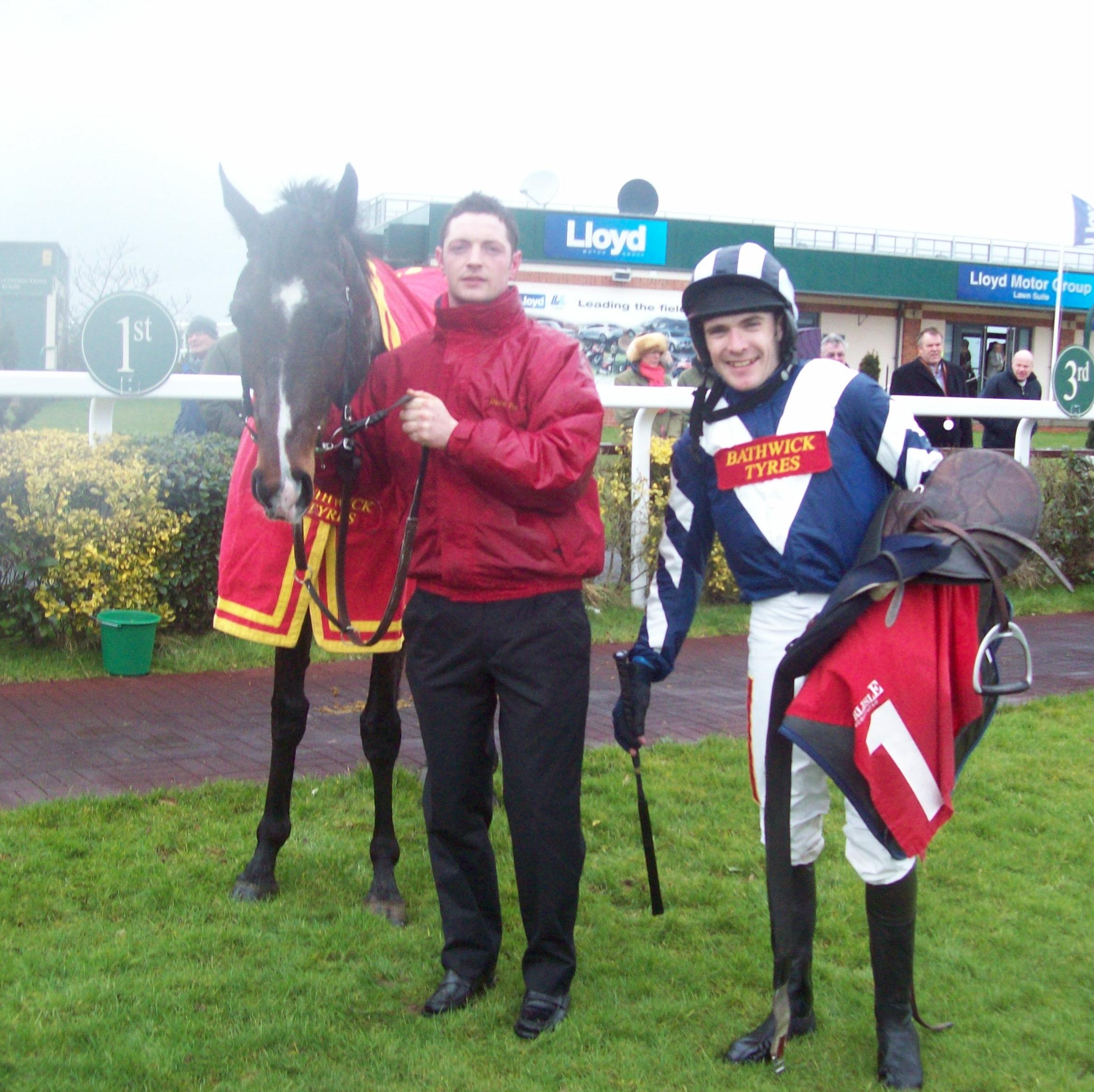 Big Occasion
War Singer ran a respectable race at Punchestown and he might have been a bit closer if he had not had to swerve a horse that slipped up rounding the bend. In other action in Ireland AP showed why he is the best jump jockey of all time when winning on board Alderwood. He beat the odds on favourite Trifolium in a driving finish and I honestly do not think that any other jockey would have got this one home. Horses were finishing very tired on ground that went to heavy and it will be tough work for the horses again today and there is some great action to look forward to.
Chelsea put up one of the great European performance last night in Barcelona as they went through to the Champions league final by winning 3-2 on aggregate. JOhn Terry was sent off for kneeing someone in the back when the ball was nowhere in sight. He let the club and the supporters down. If I was in charge of Chelsea I would get rid of him as soon as possible as he is coming up to his sell by date! The Barcelona did make a meal of the foul but Terry knew there was a red card coming. Chelsea had to play with 10 players for 53 minutes. Just think Chelsea does not even have a manager but you would think now that Roberto Di Matteo has doen enough to get the job fulll ime! I am sure David would have been watching the match from Dublin somewhere as he is a Chelsea supporter.