NH Fixtures & Sales Dates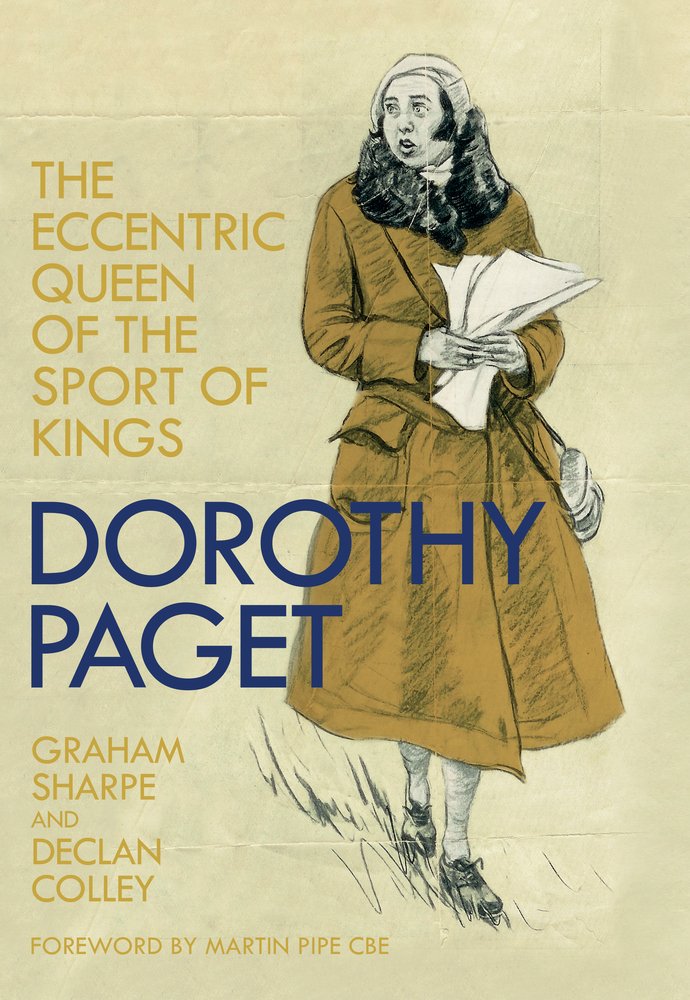 Dorothy Paget has fascinated my father for years and he has an extensive collection of original memorabilia of this unique, iconic and eccentric lady owner who had some of the finest racehorses in British racing history including the legendary five time Gold Cup winner and Grand National victor Golden Miller.  When he was asked by author Graham Sharp to contribute towards a book dedicated to her by providing a foreword, MCP was delighted and couldn't wait to see the finished product.  He was not disappointed either, this is as good an account of the great lady as he has read - meticulously researched and difficult to put down.
Be quick to secure your copy of this fascinating book as we only have limited stock.
Martin would be happy to personally inscribe the books if requested - please state when ordering.
£15 (from £20)  + £4 P&P*
*Postage within the United Kingdom - we will happily post overseas, although that will incur an additional charge dependent on postage rates
Payment methods accepted:
Cheque (made payable to David Pipe and sent to the above address)
Paypal (please notify us via e-mail: This email address is being protected from spambots. You need JavaScript enabled to view it. )
We also have a few copies of "Martin Pipe The Champion Trainers Story", my father's autobiography which gives a frank account of the early part of his career and gives an insight into the revolutionary training methods he introduced in this country.